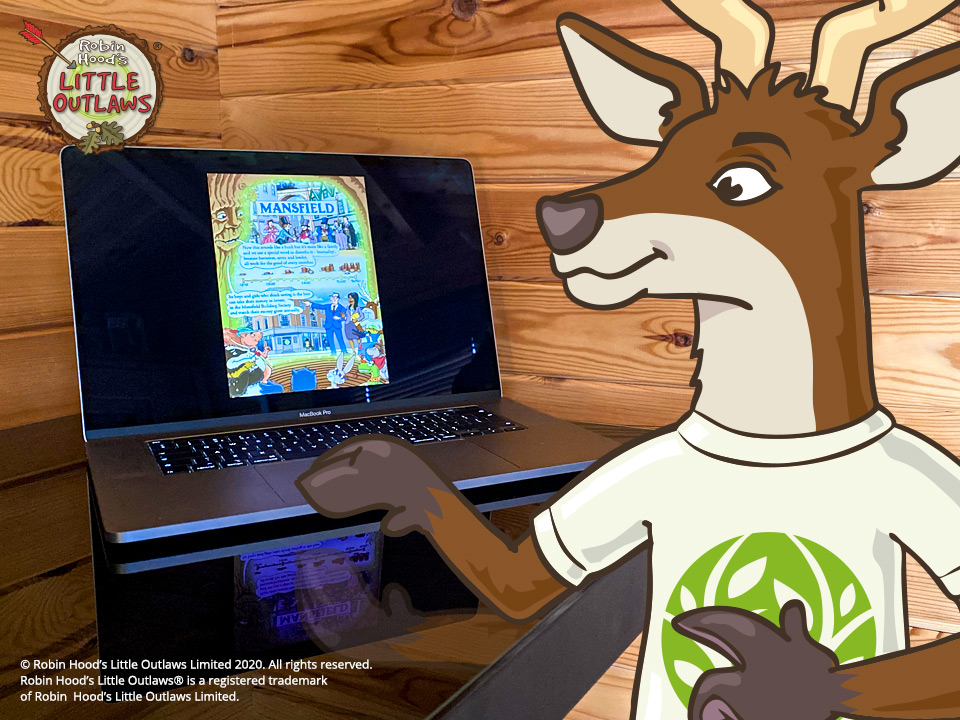 Here's Stanley Stag, Mansfield Building Society's new mascot for children, remembering his time travelling adventure with Robin Hood's Little Outlaws. Major and the Little Outlaws have taken Stanley Stag back to 1870 to learn about the company's history and help children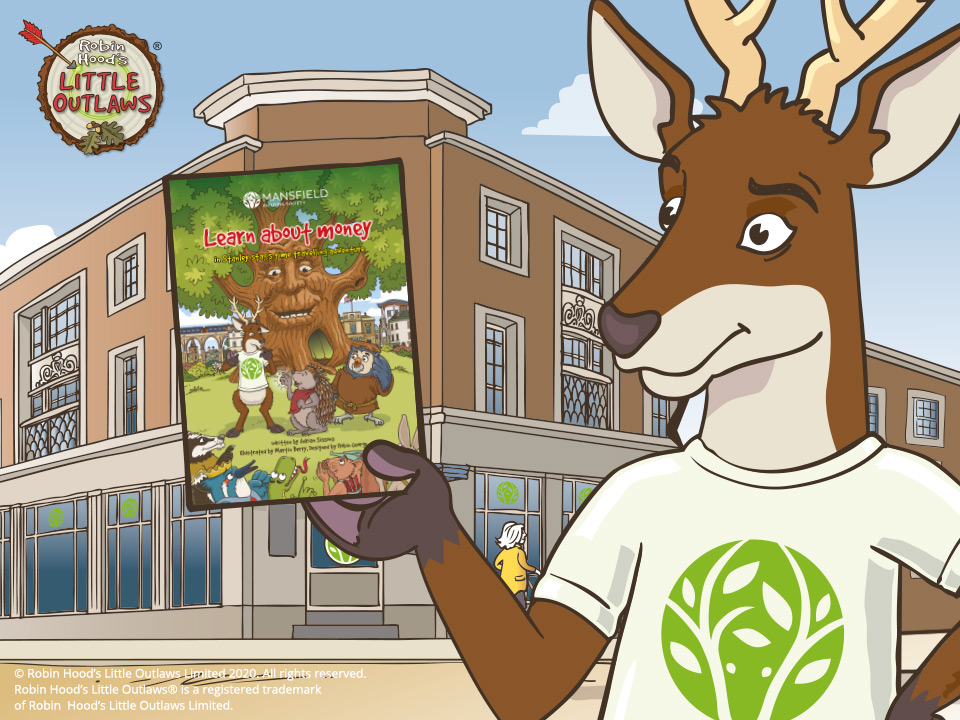 Robin Hood's Little Outlaws have been helping a prominent local mutual, Mansfield Building Society, celebrate their 150th Anniversary. The society's new mascot, Stanley Stag, has been brought to life as a new character in a mini story highlighting the history of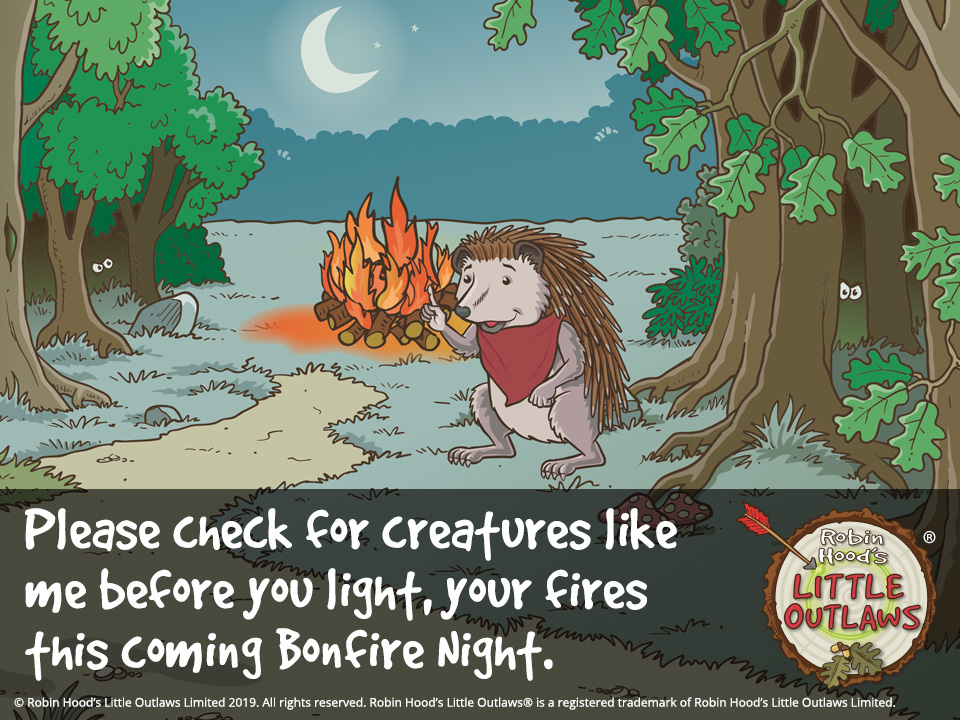 Scarlet asks all Robin Hood's Little Outlaws friends, to please be careful this Bonfire Night 2019, and make sure that there are no animals hiding inside any of your bonfires - please check before you light them.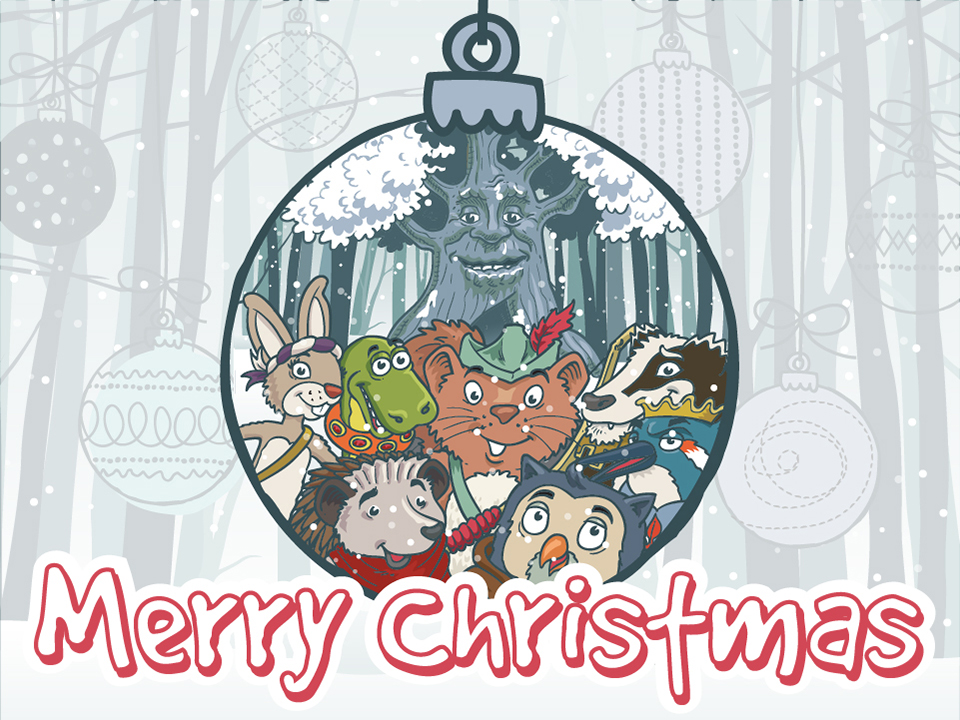 Robin Hood's Little Outlaws wish you all a very Merry Christmas 2018 and a happy New Year in 2019! With their friend, Major the oak tree, they're busy working on their second time travelling adventure story. Look out for further updates
Check out this sneak peek of the Augmented Reality cover we've been working hard on, for story 2: Evacuees, as promised. We're over the moon with how it looks and sounds, and we can't wait to witness this children's book being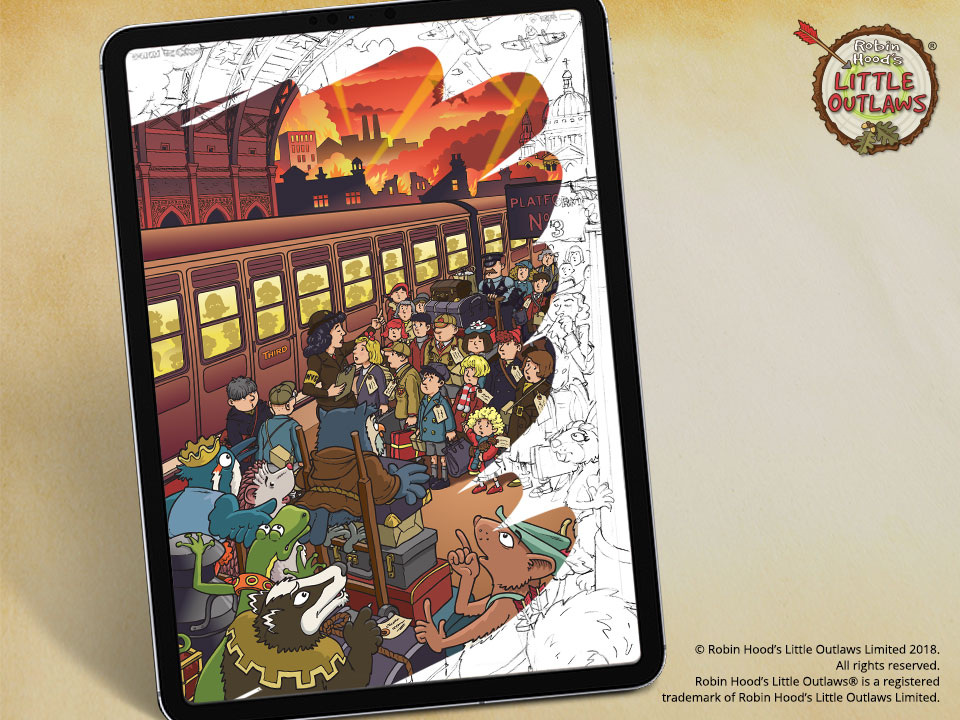 Wow! We're really proud of how the illustration for the cover of book 2 looks. There's so much going on and it really helps to paint a picture of life for evacuated children as they escaped The Blitz in London,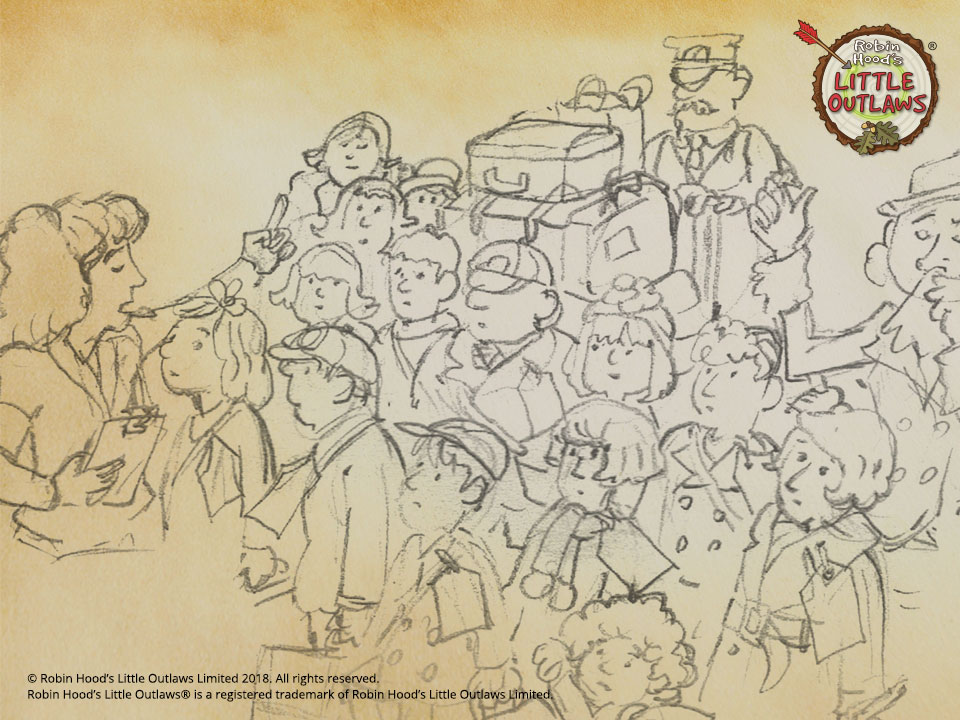 Exciting news! Story 2: 'Evacuees', is now being put together - the story is already written and the illustrations are taking shape - and we're loving how different the environment of the Second World War is making our colour palette.