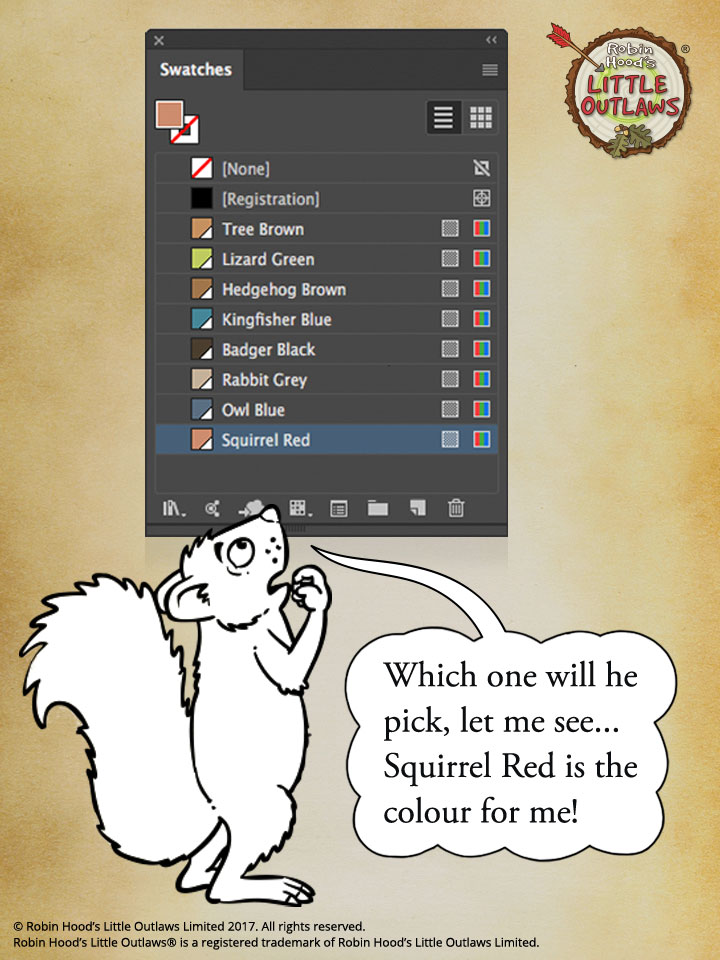 Squirrel Red, the in colour this season
News just in from Sherwood Forest has 'Squirrel Red' as the in colour for Autumn 2017.
That's music to our little Robin's ears as he prepares to be painted!
Check back soon for more news or follow Robin Hood's Little Outlaws on Twitter, Instagram and Facebook.