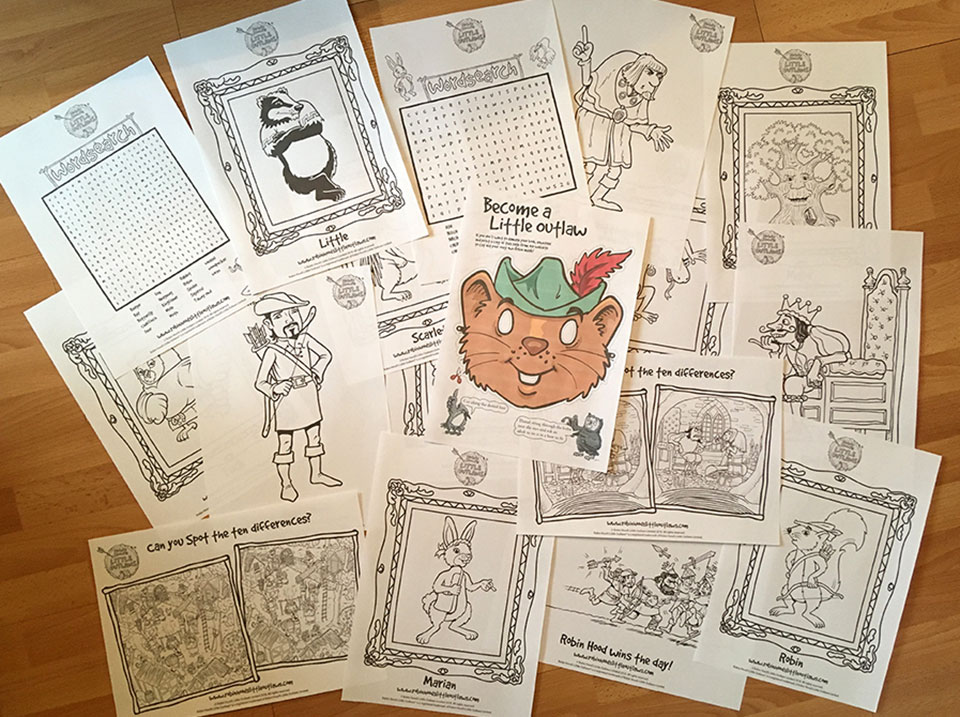 Free, fun activities to download from our website!
All of the Robin Hood's Little Outlaws characters are included, easy and challenging puzzles, and a copy of the Robin mask featured in our first story so that you don't have to cut up your book.
There will be more character masks added, soon, and new downloads will appear from our new stories as they are published, so keep checking back.
Have fun!